The Sundarban National Park – An Introduction
Sunderban National Park is a national park, tiger reserve and a biosphere reserve all rolled into one single place. The diversity of this mangrove ecosystem is just beyond anyone's imaginations. What is usually referred to as the Sunderbans is actually a huge delta spanning 40,000 square kilometres between India and Bangladesh! It runs from the Baleswar River in Bangladesh to the Hooghly River in West Bengal, India.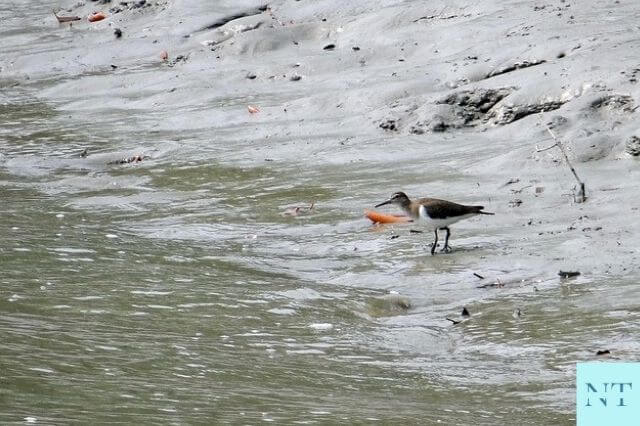 Mangrove trees grow lazily on the mudflats at this UNESCO World Heritage Site (it was designated a UNESCO World Heritage Site in 1987), which are visible during low tides and submerged during high tides. It's name literally translates as "beautiful woodlands" in the indigenous tongue. Another reason behind such a name is that this mangrove region is dominated by some plantation which are referred as "Sundari" trees in colloquial language. The uniqueness of these trees (Sundari) are their roots, which grow upward for respiration, especially during monsoons.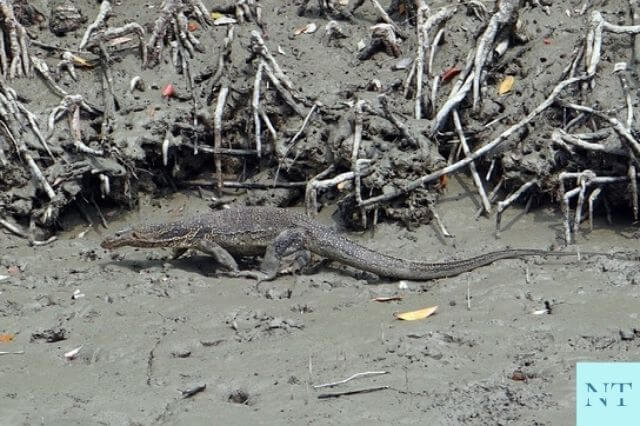 In West Bengal's Sundarban National Park, you would find the tiger doing his rounds with amazing stealth and grace. The air in this mesmerizing park seems moist and humid, and the silence is often found to be broken by birdsong and the sound of motor.
Within these world's biggest mangrove forests, a convoluted natural network is seen to prevail as the result of the tributaries and creeks. These occasionally cross paths and mostly diverge. Tourists that take a boat excursion get their money's worth when they cross them. Even if you aren't aware of it, the big cat and saltwater crocodile are always observing you, watching every move you take. Look up from time to time, since there is activity on the trees as well. A wide range of birds, from brahminy kites to whistling teals, make this place home and announce it with a loud scream, song, or chirp from time to time.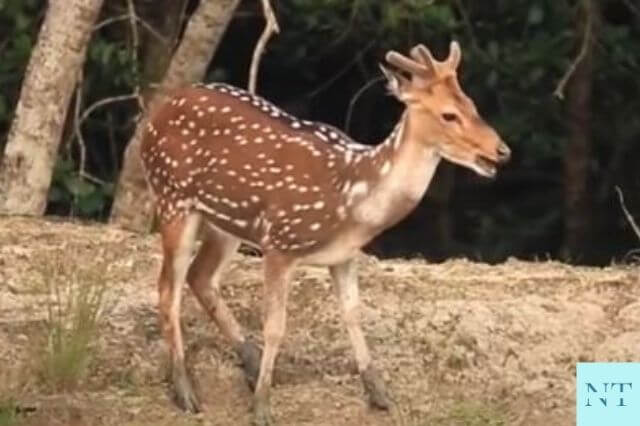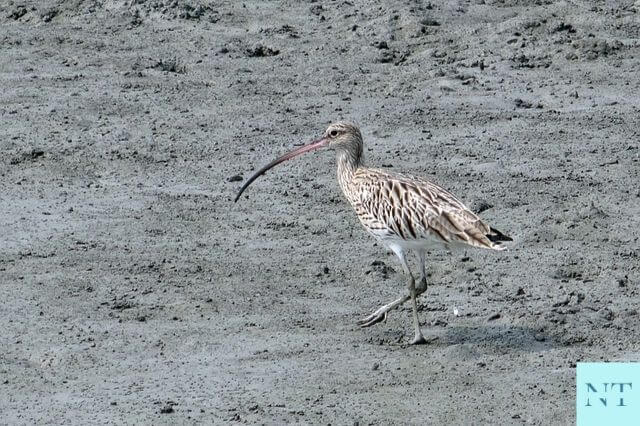 Location of Sundarban National Park
Sunderbans National Park is situated in the district of South 24 Parganas, which is around 110 kilometres from Kolkata. The Park is well accessible by train, air, and road.
History of Sundarban National Park
Sunderbans National Park was officially constituted as a national park on 4th May 1984, Previously it was conferred the status of a wildlife sanctuary in 1977 whereas the core area of the park remained known as Sunderbans Tiger Reserve.
Sunderbans' history dates all the way back to 200-300 AD. During the Mughal time, it is thought that the Sunderbans woods were leased to surrounding inhabitants, who established towns there. However, in the following years of the 17th century, such communities were invaded by the Portuguese and salt smugglers. Today, all that is left are their ruins, the majority of which can be linked to a location named Netidhopani.
A substantial portion of these woods were proclaimed "reserved" in 1875 under the Forest Act, 1865 (Act VIII of 1865). It was designated a wildlife sanctuary following independence in 1977 and constituted as a national park on 4th May 1984. Sundarbans was designated a national park in 1978 and a tiger reserve under Project Tiger in 1973.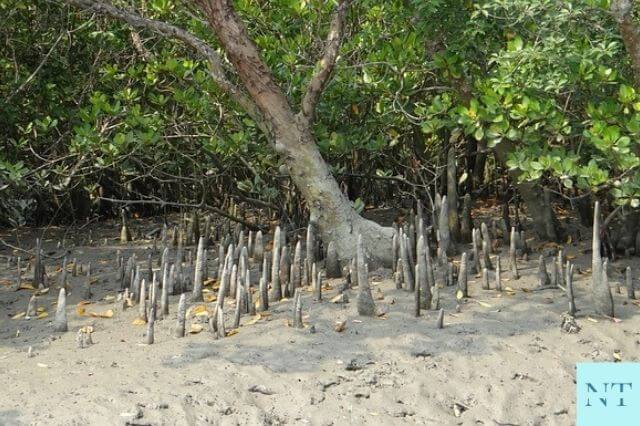 Sundarban National Park – Sundarban Forest
Among other things, it is the Sunderbans' distinctive terrain that endears it to travellers. It is situated within the world's largest delta and is home to the world's largest mangrove forests. There is an extraordinary variety of flora and wildlife in its brackish seas, mudflats, and trees. These, combined with the foliage, contribute to an unique mysterious experience that is forest have to offer.
Fauna in Sundarban
Wildlife tourism is a significant reason for travellers to visit the Sunderban. After all, you must have heard that it is home to a diverse array of animals. These range of animals include a sizable population of Royal Bengal Tigers. Nothing excites visitors more if they somehow get the scope to see the famous Royal Bengal Tiger. While that magnificent cat surely deserves all of the attention and glory, these mangrove woodlands are also home to a variety of birds other natural creatures.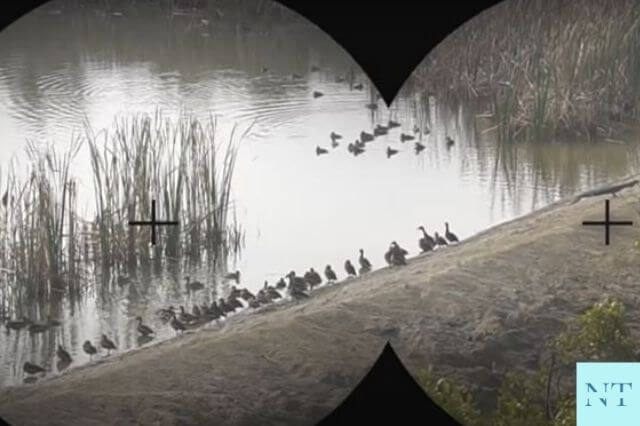 Apart from the Royal Bengal Tiger, fisher cats, macaques, leopard cats, Indian grey mongoose, wild boar, flying fox, pangolin, and Indian grey mongoose are also prevalent here. Chital deer and rhesus monkey are frequently sighted too.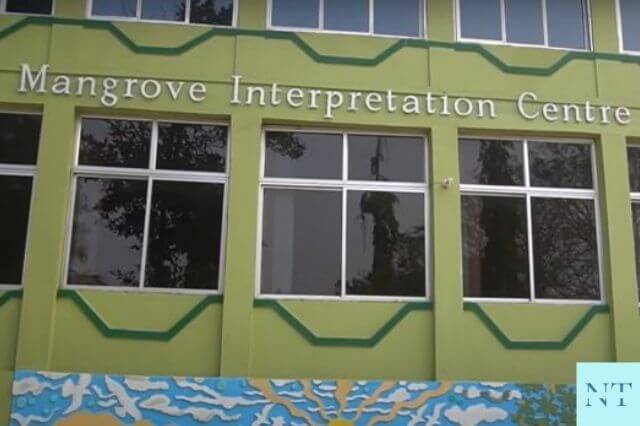 Sundarban is also well-known for its marine life, which is highly diverse. A crocodile lazing on a mudflat, relaxing in the afternoon sun, elicits a variety of responses from observers. Apart from saltwater crocodiles, other aquatic creatures include red fiddler crabs and hermit crabs. While many people are unaware, Sundarban National Park is home to a sizable population of reptiles. These includes the king cobra, water monitor, and the rock python.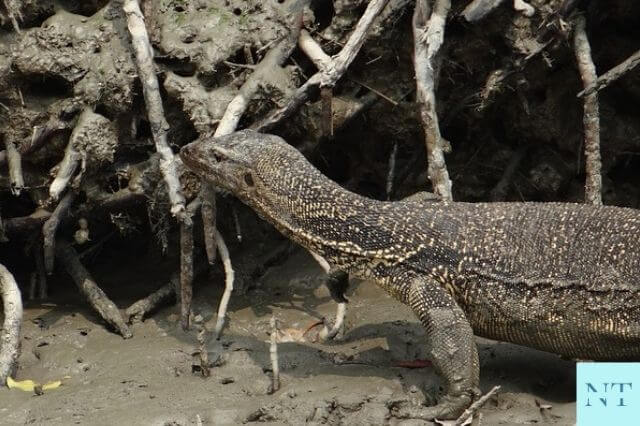 On Mechau Beach, there is a species of river turtle named Batagur Baska (which is categorised as endangered by the IUCN now). They are easily identifiable by their tiny head, always upward-facing nose, and olive brown coloured carapace. A particular mention should also be made of the barking deer, which is located on Haliday Island.
Flora in Sundarban
Within the deep woods of Sunderbans National Park, a diverse range of flora thrives. However, the 64 plant species discovered have adapted to exist in brackish water and saline inundation. Several common plant species are present here, including the Genwa, Sundari, Champa, Golpati, Dhundul, and Hatal. These woodlands are expected to have around 78 kinds of mangroves altogether. These are very important for the ecosystem of Sundarban as they serve a critical function in the survival of aquatic life. When viewed from a distance, these halophytes provides a serene feeling of inexplicable mystery.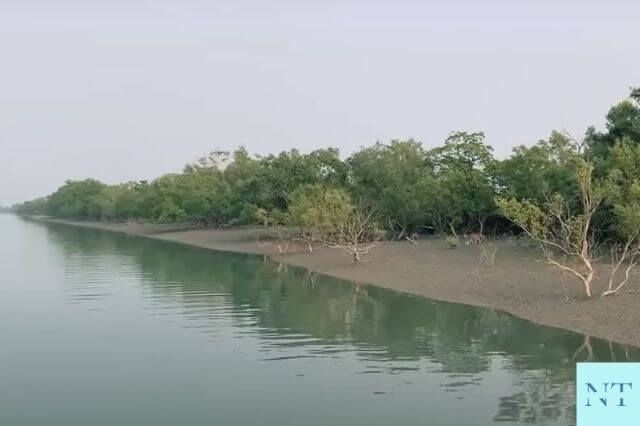 Rivers in Sundarban

The Sundarbans delta was formed by the confluence of three rivers: the Ganga, the Meghna and the Brahmaputra. Apart from these three major rivers, three other rivers create a fascinating network of waterways in this area.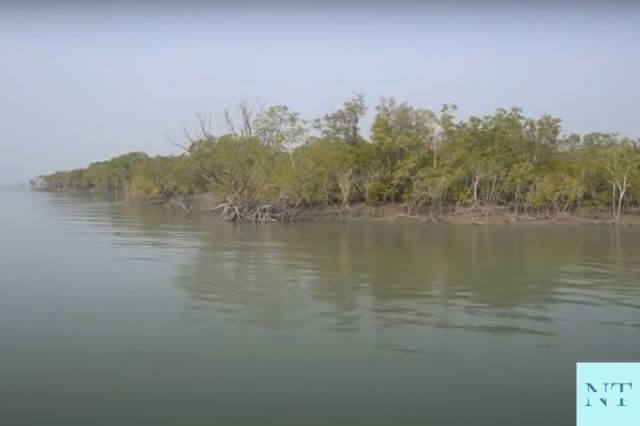 Islands in Sundarban
This region is dotted with islands, several of which are tourist attractions in their own right. Kalash, Henry, and Netidhopani are the most well-known.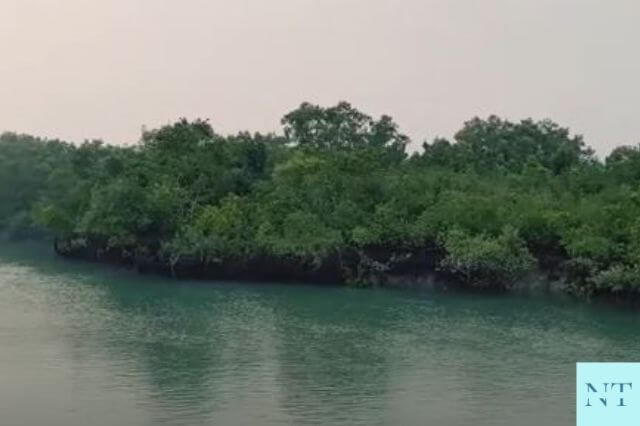 Villages in Sundarban
A number of villages, including as Pakhiralay, Dayapur, Bali, and Sajnekhali, are located in close vicinity to Sunderbans National Park. Village walks are popular with tourists because they provide an insight into the inhabitants' traditional way of life. You may also watch the traditional way of honey collecting when visiting one of these communities.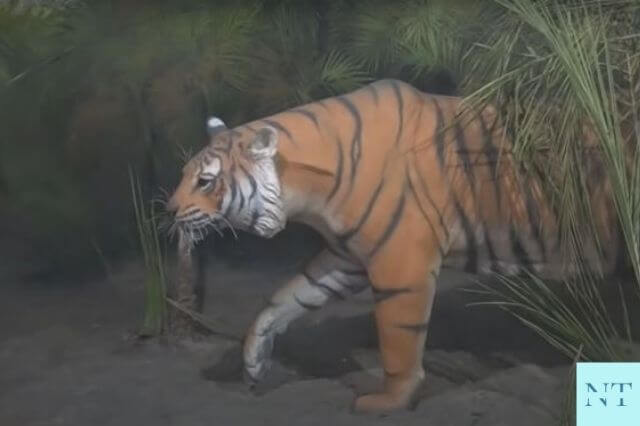 Best Time to Visit Sundarban
Between November and March is the most suitable time to visit Sunderbans. The weather is pretty favourable at this time of year, which gives ideal conditions for tiger and other animal sightings. Additionally, it is open throughout the summer season, or from April to July. Bear in mind that it may get rather hot during this time of year, with an average temperature of 35°C to 40°C . While many visitors struggle with the heat, it shouldn't be an issue for you if you're used to it. Monsoons are not the best season to visit Sundarbans, as the majority of the places are flooded, making boat rides impossible.
Hotels and Resorts at Sunderbans
Sundarbans has a variety of hotels and resorts to suit every budget and desire. You may stay in a range of different types of accommodations, ranging from eco resorts and inexpensive motels to government-run tourist lodges.
What Are the Attractions of Sundarbans National Park
For the majority of tourists, a boat excursion through Sundarbans is the primary attraction. While that is true in some sense, however, this national park also has a whole lot of other attractions to offer.
Apart from the vibrant and raw wildlife, we have listed here some of the places that are considered a must-watch at Sundarban National Park and its surrounding area: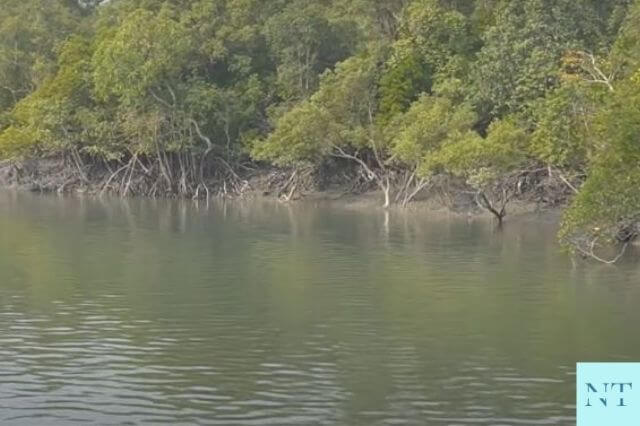 Burirdabri Camp
The camp of Burirdabri (Burirdabri Camp) is famous mainly for its watchtower. It is the final spot in the Sundarbans' extreme southeastern section, close the Bangladesh border. A nice place tucked away in the forest, it's a lovely area to visit. Additionally, the camp features a prominent viewpoint known as the Raimongal View Point, which is accessible through a mud walk and a mangrove cage route. While on the mud walk, one may come across intriguing vistas of ground fauna such as snails, crabs, and molluscs. The watchtower can accommodate ten persons at a time and serves as a vantage point for viewing the Bangladesh Sundarbans. You may also stop in Jhinga Khali and other islands en route.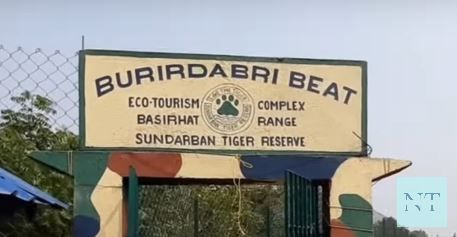 Netidhopani
Sunderban's Netidhopani is located at the southernmost point of the Sundarban Tiger Reserve's tourist zone, beyond which no visitors are permitted. The Netidhopani forest is home to around 32 tigers and other Sundarbans animals.
The location is well-known for the legend of 'Behula-Lakhinder'. The location has a watch tower and the remnants of a 400-year-old brick temple believed to be the temple of 'Chand Sowdagar,' an ancient trader. Additionally, it is claimed that the road that still exists on the forest's extreme right was created by the great monarch Pratapaditya to protect the coastline area. It is currently completely buried with soil. According to the legend of Behula and Lakhindar, when following her deceased husband on his final boat ride, Behula saw something unusual while passing the bank of what is now known as Netidhopani.
As we know the tale, a woman had been washing her clothes and had been often getting interrupted by a boy. She poured some water on the child, getting enraged. The kid became unconscious. The lady then completed her washing and then repeated the ritual of sprinkling water on the kid while uttering some mantras to resurrect him. Behula realised that this lady was the person who could resurrect her husband too. She rowed the boat to the shore and requested instruction from the lady (Netidhopani). This lady then played a critical role in reviving her husband's life.
Earlier tourists used to be able to easily reach the Netidhopani Watch Tower, but currently only limited tourism is permitted at Netidhopani. As of April 2020, only 12 boat licences are provided each day with the first come first serve basis and it has no provision of advance booking.
Sajnekhali Eco Tourism Centre
Sajnekhali Eco Tourism Centre, or simply Sajnekhali, is located in the middle of Sundarbans Tiger Reserve. It also serves as the Forest Department's headquarters. Permission to visit the Sundarban Tiger Reserve must be acquired from this location.
The Sajnekhali Complex includes the Sajnekhali Permission Issue Counter, the River Terrapin (Batagur Baska) pond, the River Terrapin hatchery, the , Sajnekhali Museum formally referred as Mangrove Interpretation Centre, the Crocodile Pond, and a Bono Bibi Temple. The Sajnekhali watchtower is situated on the grounds of the Sajnekhali Eco Tourism Range.
Sajnekhali Watch Tower
Due to its proximity to the majority of the resorts in the Sundarban region, Sajnekhali Watch Tower is the most popular of all watchtowers. Since entry permits to the Sundarbans Tiger Reserve are granted from Sajnekhali, the Sajnekhali Watchtower is frequently visited by all visitors to the Sundarbans.
This watch tower can accommodate up to 20 people at a time. It's very next to the Mangrove Interpretation Centre. Recently, a new watchtower was built, which is now the tallest structure in Sundarbans.
The view from the top tier of the Sajnekhali Watchtower is enthralling and soothing to the eyes. The vista of the river on one side and the boundless lengths of the Sundarbans Tiger Reserve on the other is breathtaking.
From the top of this Sajnekhali watchtower, visitors may observe animals. The seven colourful species of Kingfisher, White Bellied Sea Eagle, Plovers, Lap-Wings, Curfews, Whimbrel, Sandpipers, and the rare Pelican are the most sought after views for a bird watcher.
Henry Island
Henry's Island, located on the western fringe of the Sundarban, is rapidly emerging as one of West Bengal's best Beach Resorts. Henrys Island, named for a British surveyor who survived the region around a century ago, is one of the several islands that make up the Ganga Brahmaputra delta, the world's biggest. Henry's island, which is crisscrossed by several rivers and rivulets, offers an intriguing blend of beach and mangrove forest. A location where tourists may relax on the beach while also seeing animals.
Kalash Island
Kalash Island, located in South 24 Parganas, is part of the Sundarbans National Park and is situated close to the Matla River's estuary. Only visitors/tourists with armed guards are authorised to get down on the beach since the island is beyond the core region of Sundarbans. During the winter, it serves as a breeding habitat for Olive Ridley Turtles, who go to this beach in large numbers to lay their eggs. Kalash Island is also home to a wide variety of coastal birds, and it's a great area to view rare waders. The Great Stone-curlew, also known as the Great Thick-knee (Esacus recurvirostris), has been spotted on the shore.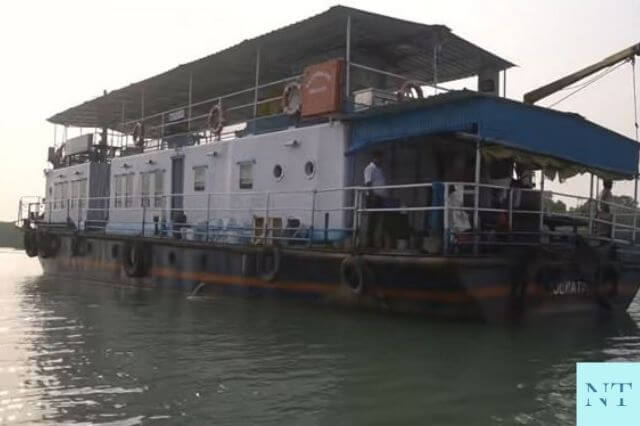 Do's and Don'ts at Sundarban National Park
Sunderbans National Park is one of India's top ecotourism locations, and visiting there is an utter joy. As with any other destination, there are some travel advices that will ensure a smooth and pleasurable trip.
• Avoid drinking tap water, since it may cause serious illness or infection from a variety of water-borne illnesses. Whenever possible, choose filtered water over coconut water.
• While visiting the national park, visitors should refrain from bringing mineral water bottles, as Sunderbans is a "no plastic zone."
• Always keep some light snacks on hand, as well as fruits and dried fruits. They'll come in handy when you're in the mood for a quick snack. Summers in Sunderbans may be quite hot. Take appropriate measures if you want to come at this time. Protect yourself from the sun by carrying hats, sunglasses, and sun tan lotion. There are few ATMs in this region, so it's best to bring extra cash to travel about. The single ATM in the Sundarbans is in the hamlet of Gosaba.
• Allow a sickness to detract from the enjoyment of your trip. Carry medications for colds, coughs, and upset stomachs with you at all times. A torch is always useful to have on hand. Carry one with you, along with a supply of extra batteries.
• Bring spare batteries for your cameras as well, in case you are unable to recharge them during your vacation.
Suggested Reading: